FHA Lending 101
Wednesday, April 5, 2023 (11:00 AM - 12:00 PM) (PDT)
Description
FHA mortgages offer a wide range of benefits and consumer protection that conventional loans may lack.
Some of the most attractive things about an FHA mortgage are the low down payment and more lenient credit requirements.
FHA loans are, simply put, easier to qualify for than conventional mortgages.
Learn the basics of FHA mortgages, from Features and benefits, to qualifications and appraisals.
Discover how the FHA loan can be a resource for your clients!
Presented by: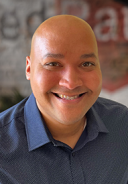 Titus Davis
VP of Mortgage Lending, guaranteed Rate
TPCAR
2550 South Yakima Avenue, #C



Tacoma, WA 98405

,

WA

N

United States



Wednesday, April 5, 2023 (11:00 AM - 12:00 PM) (PDT)